Mirror LED Poster
Pixel Pitch :1.875mm/2mm/2.5mm/3mm
Size :640*1920mm
Weight :27kg
Feature Details :use seperatly/ Use together as big screen
Mirror LED Poster-Padded package to be easy transport
1.Multiple size and resolution for choose, Pixels pitch can be from 1.875mm to 2.5mm.
2.Refresh rate can choose 3840 Hz.
3.1500 nits high brightness,3 times higher than LCD Display.
4. 160° wide view angle.
5. Vivid color for higher performance.
6.Contrast with normal LCD display, C-Poster has advantage of higher brightness,lighter weight, thiner size,and easy control.
7.Can be controller by WIFI. USB flash drive,4G, operate by Windows,IOS,Android.
8.Multi-screen collection, unified playback and management.
9.Mulit- installation way,floor stand, ceiling mount,wall mounted.
10 Novastar T3/T6 controler.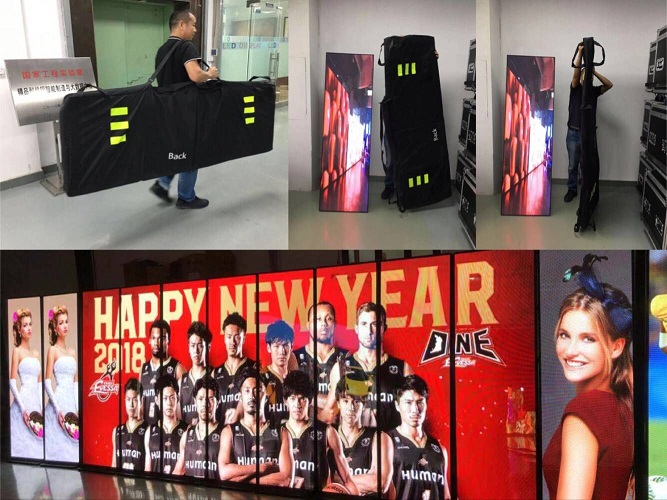 frame larger than display 1cm
Pixles
Size frae
resolution
display size
module size
module quanity
receiver quanitity














P2
715*1320
320*640
640*1280
128*128
50
6
P2.5
256*512
160*160
32
4
p2.5
520*1640
192*640
480*1600
160*160
30
4
frame larger than display 3cm
P2
715*1960
320*960
640*1920
128*128
75
9
P2.5
256*768
160*160
48
6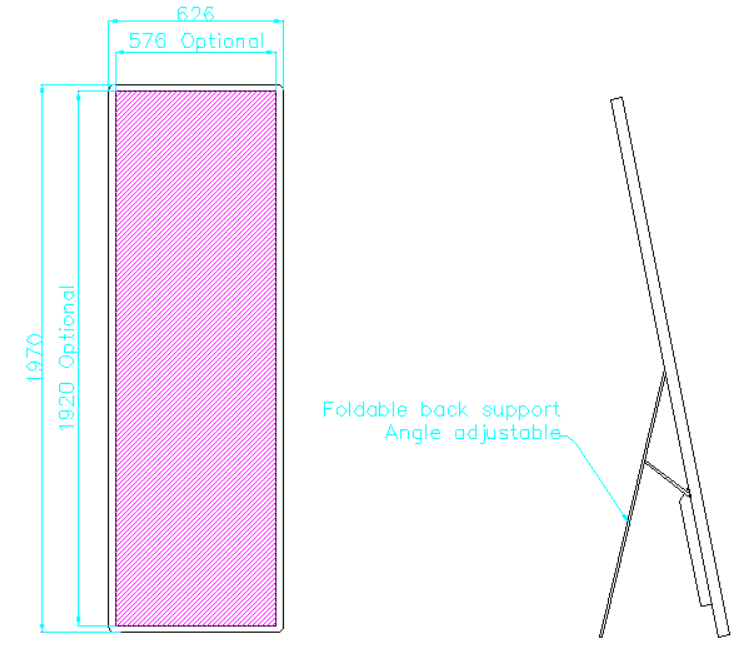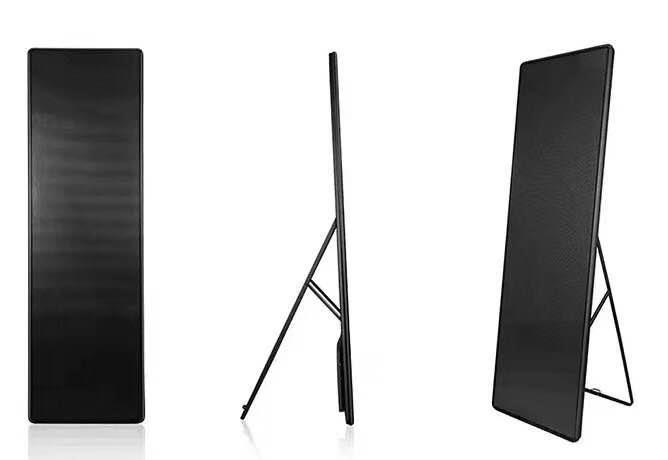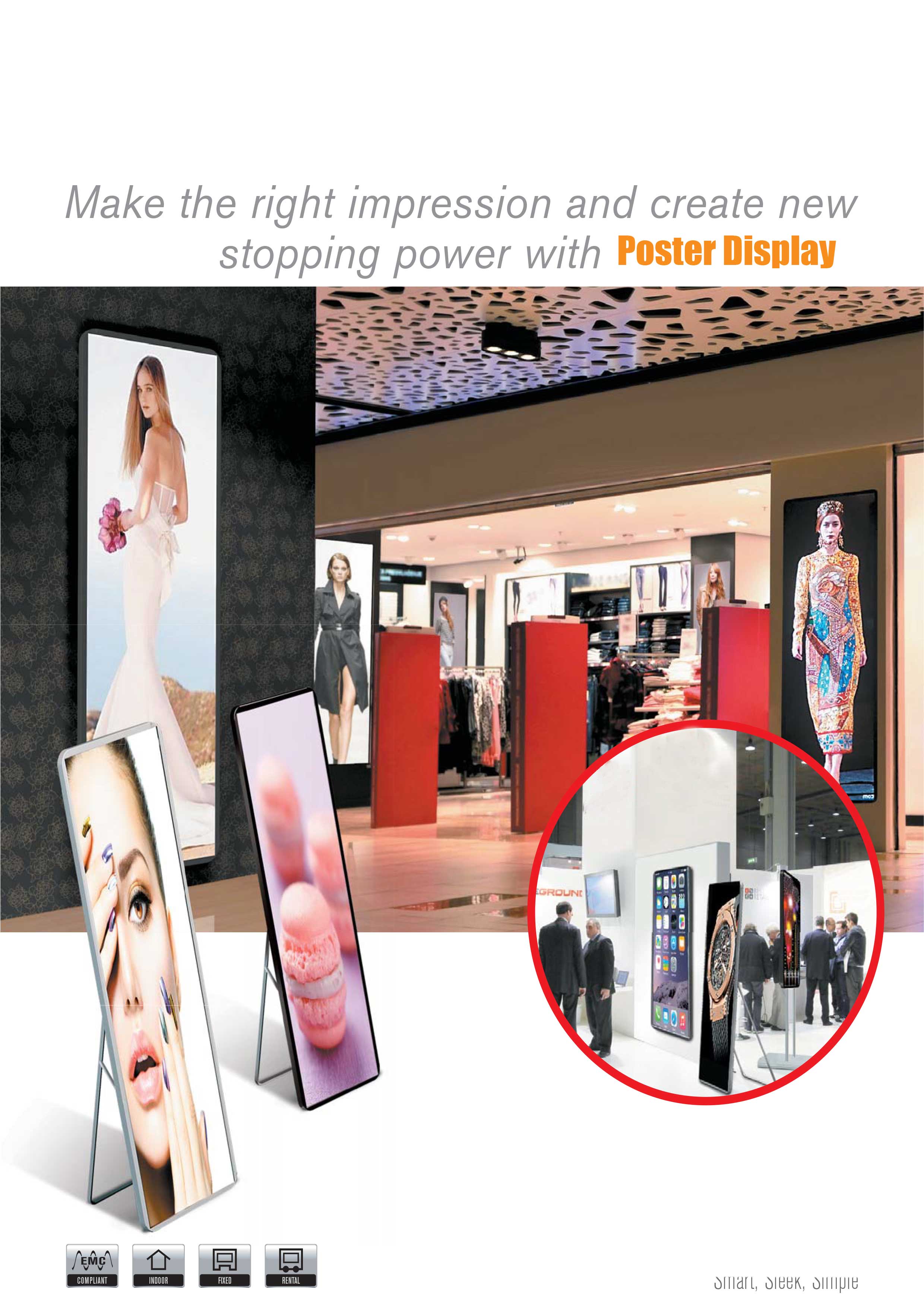 Get the latest price? We'll respond as soon as possible(within 12 hours)