>
>
>
Best LED Rental panel
Best LED Rental panel
Pixel Pitch :2.6mm/2.9mm/3.91mm/4.81mm
Size :500*500mm
Weight :7kg
Feature Details :3use in 1/ Curve -+15degree
Main Features:
1.3times position calibration technology promise flat surface  
2.Hanging/ Stacking/ Dance LED floor.Cabinet all in one,Bar all in one
3.100%front service when wall mounted or dancing floor use
Designer thinking: LED screen is big investment. We want to make Best die-casting panel& die-casting beam for Hanging/ Stacking/ Dancing floor use. How? I list details below:
1.Flatness and uniform, not only for ready-made panels, even u repair a module and put it back randomly, it is still 100%flat base on our 3times calibration between module and cabinet
(1) Initial Position navigation (2)Module embedded into cabinet design (3)Accurate position Pin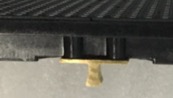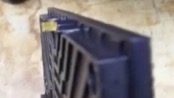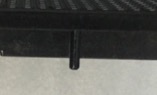 These explained module& module flatness details, how about promise module-self flatness?
Some experienced customer may had bad experience with 2.6mm or 2.9mm pixel pitch panel with brighter& darker lines between modules. Because for small pitch, The plastic must be strong at edge to keep precision. Pcb must be 100% fit with plastics. So our Jag designed gives stronger plastic edge& PCB 100% fit in to promise module is 100% flat.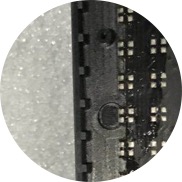 2 Front maintain tools,press the electronic button,our Turbo air sucker can remove the module easily. If u have experience with magnetic tools, U will love this tools better.
Also Magnetic module inside must has a metal plate which increase the module Weight and depth. That why our Panel weight is 7.5kg &75mm depth. Base on 100% front service design; mount the screen on a wall. U need minimum space then all other die casting cabinets.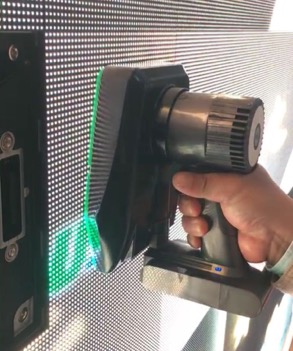 VS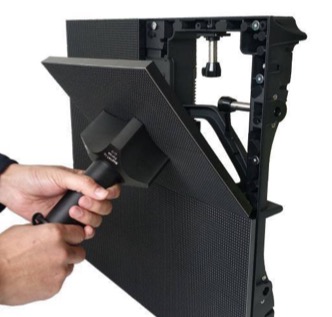 3 Our hanging beams is die casting made. 3usage in 1beam is an argument that customer must interest. Hanging and stacking use most customers must be familiar with these operations. But for dancing floor use, some factory directly Screw Acrylic board in the plastic screws on led modules. 1-2 time use. The plastic screw is broken. Mask also cocks up. Even use as common screen is impossible.
But our design is 1module 4pcs hollow copper screws. Why copper? Stronger than plastic. Why hollow? Screw should not support the weight of dancing people. Even diamond screw can broken~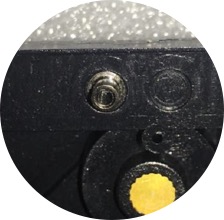 If ground is flat, u can use our panels directly on the floor without beam tunnel cause our panel is all flat design as backside, Front acyclic board can be mirror or mist design. Suggest mist acyclic board as no reflection and skid resistance。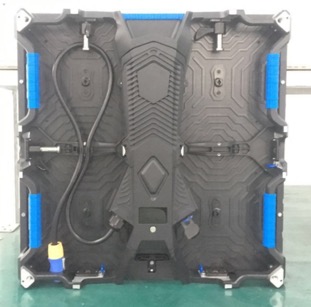 Overall View of cabinet
Front View Back View Side View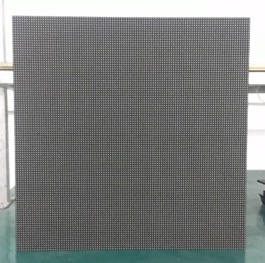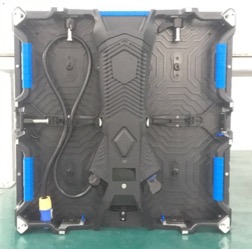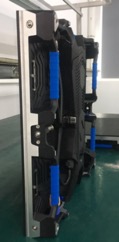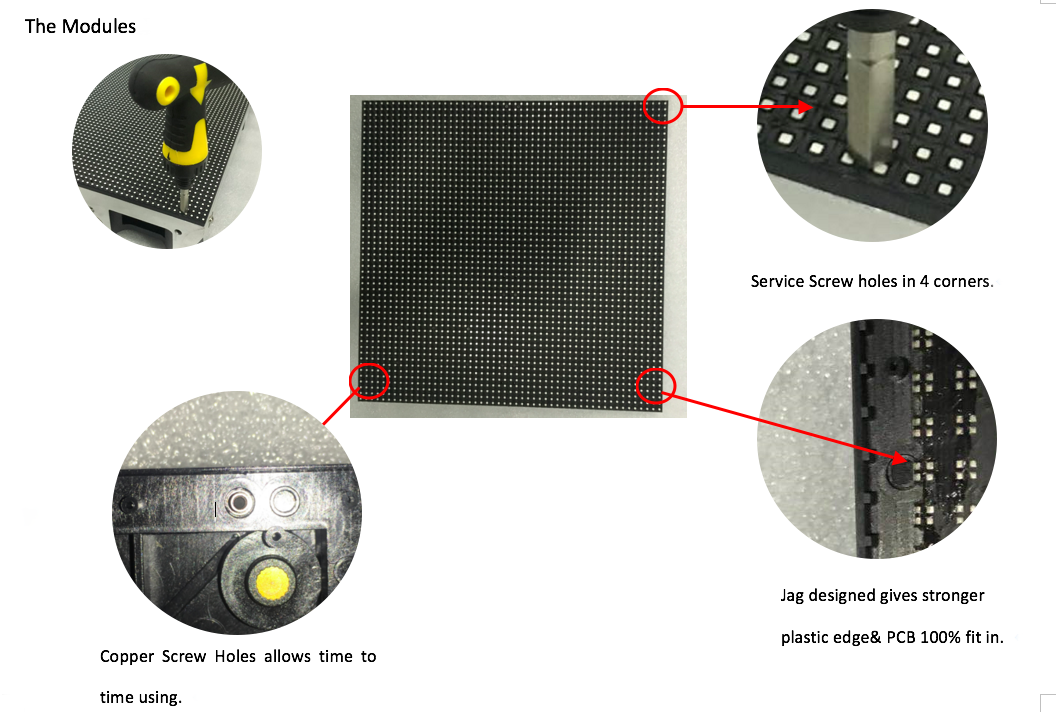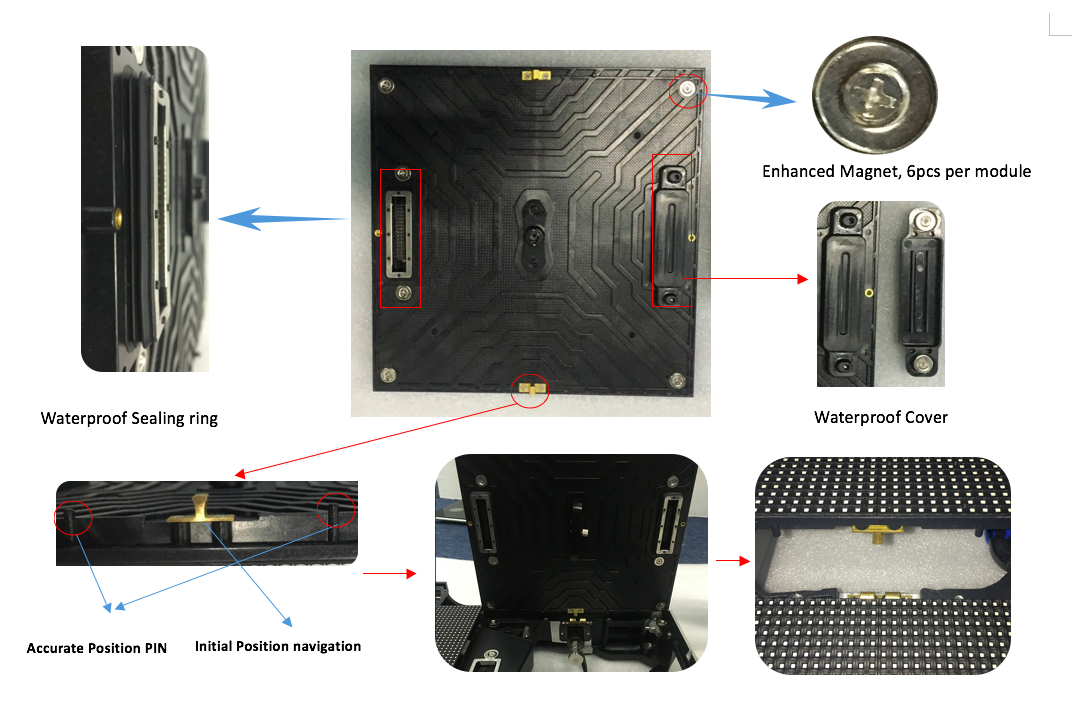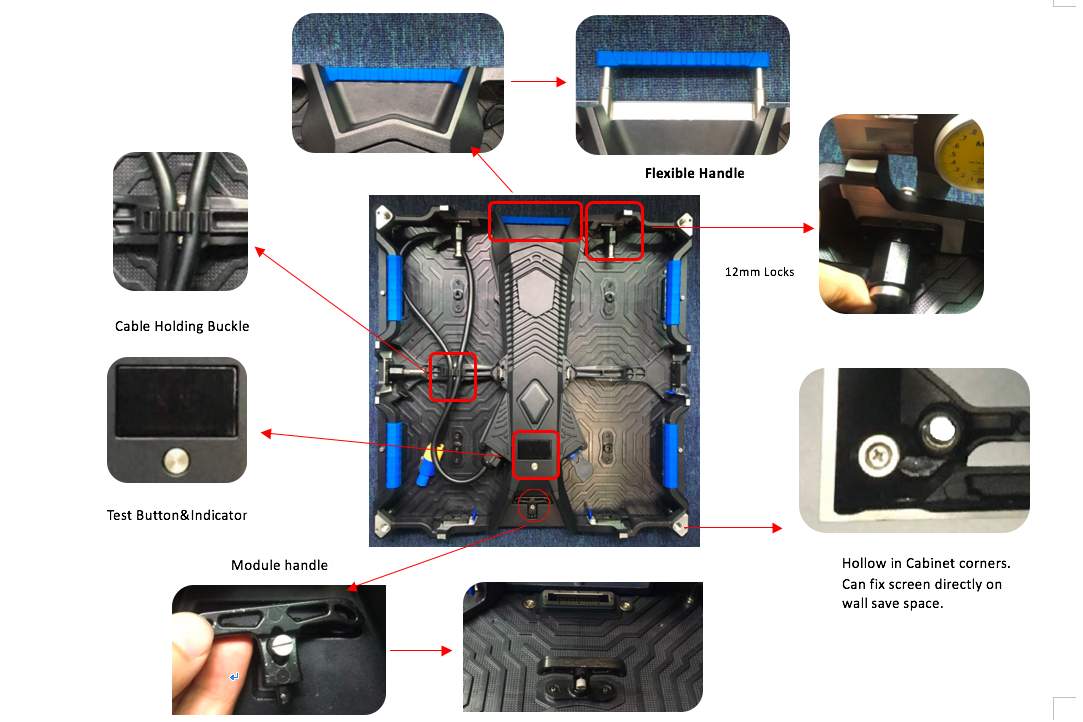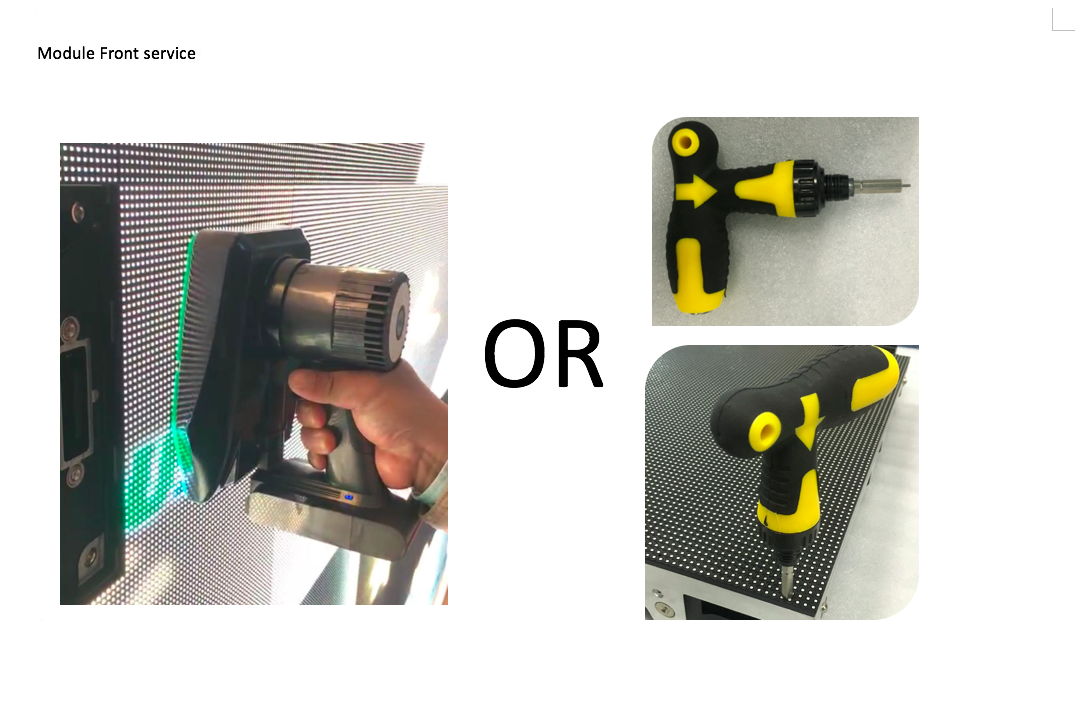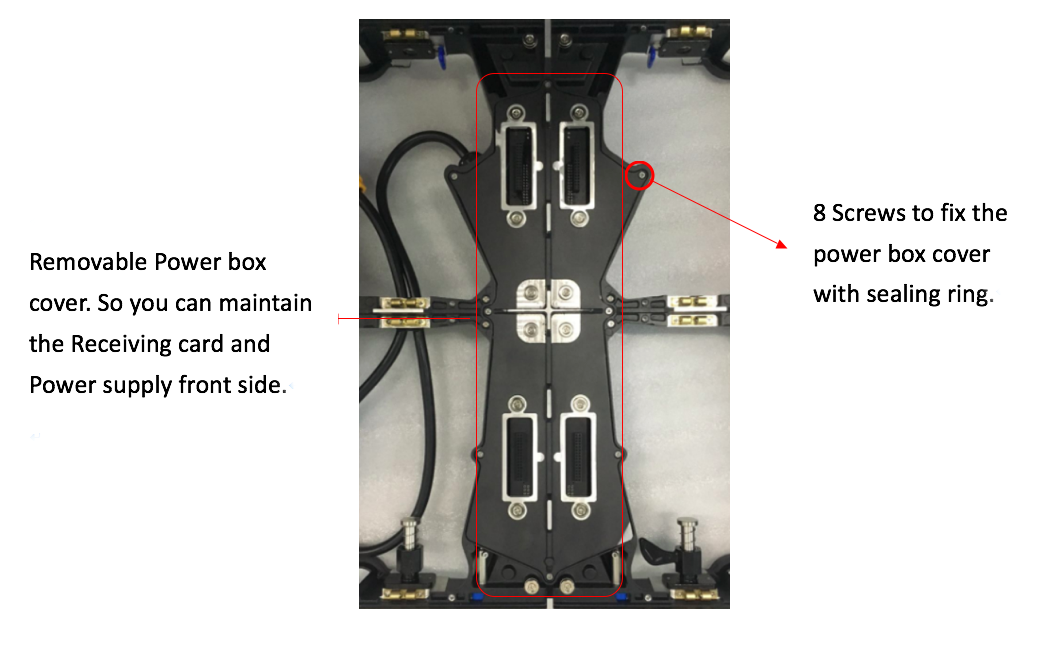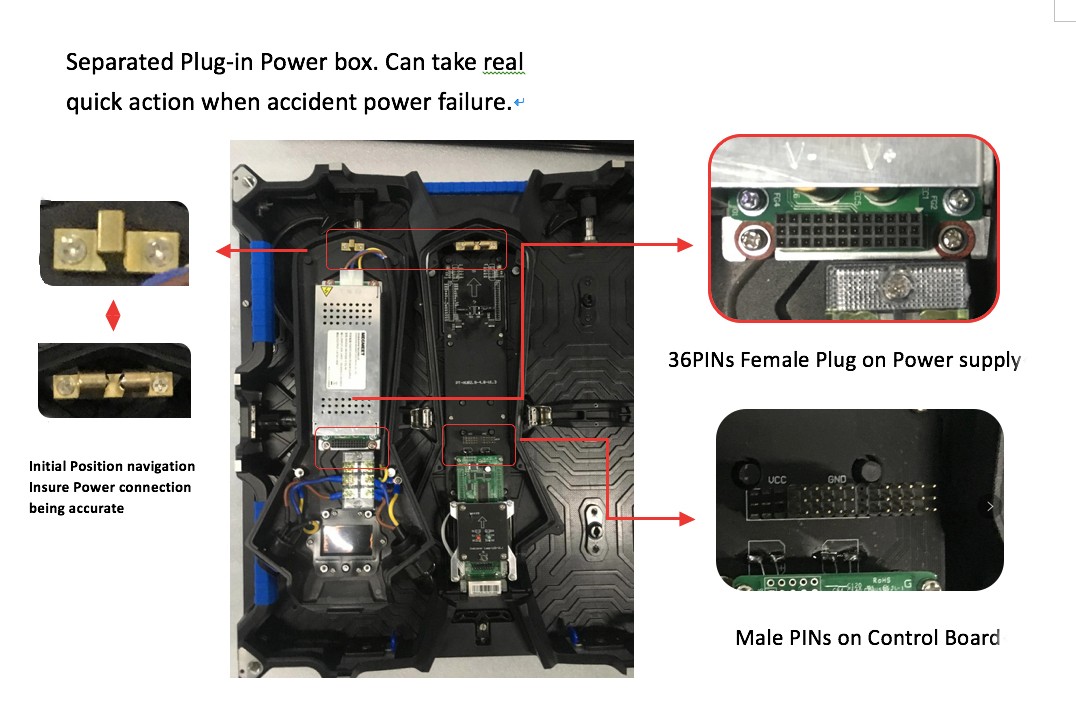 Specifications
NO.

Specification

1

Model

P2.9 Indoor

P3.9 Indoor

P3.9 Outdoor

P4.8 Outdoor

2

Pixel Pitch(mm)

2.97

3.9

3.9

4.81

3

Pixel Density(dot/M2)

112896

65536

65536

43264

4

Cabinet resolution

168*168

128*128

128*128

104*104

5

Scan Mode

1/21

1/16

1/16

1/13

6

Max Power Consumption(W/M2)

680

650

650

600

7

Avg. Power Consumption(W/M2)

230

220

220

200

8

Brightness(nits)

≥1200

≥5000

9

Cabinet size(mm)

500*500

500*500

10

Cabinet Weight(kg)

500*500 7.5kg

500*500 8kg

11

Refresh Rates(Hz)

14bit ≥1920

14bit ≥3840

12

LED Package

SMD2121

SMD1921

13

Pixel Configuration

1R1G1B

1R1G1B

14

Drive IC

MBI5153/CN2038S(Optional)

MBI5153/CN2038S(Optional)

15

LED Control System

Mooncell/Linsn/Novastar

Mooncell/Linsn/Novastar

16

Display Port

DVI/HDMI/DP

DVI/HDMI/DP

17

Grey Level

14bit~18bit

14bit~18bit

18

IP Level

IP31

IP54

19

Anti-Gluing

Yes

Yes

20

Power Supply

High Efficiency PFC 200W

High Efficiency PFC 200W

21

Working Voltage

DC4.5~5V

DC4.5~5V

22

Input Voltage

AC100~240V 50/60Hz 4.9A

AC100~240V 50/60Hz 4.9A

23

Working Environment

-10~40 Celsius ,10%-90% No condensation

-10~50 Celsius ,10%-90% No condensation

24

Cabinet Materials

Die-cast Aluminum

Die-cast Aluminum

25

Installing Type

Hanging/Stacking/Dance Floor

Hanging/Stacking/Dance Floor

26

LED Lifespan

100,000 Hours

100,000 Hours
Get the latest price? We'll respond as soon as possible(within 12 hours)